Should You Choose Armed or Unarmed Korner Security Guards?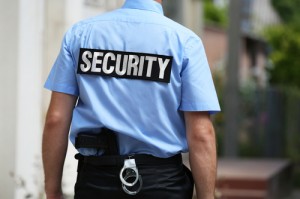 Making the decision to hire Korner Security guards for your place of business indicates that you take the security of your establishment seriously, and that you are taking precautions to ensure that your customers, clients, residents, or visitors are always safe. Ask yourself the following questions when determining whether armed security guards or unarmed security guards are right for your business.
What is your threat level?
If there is a relatively low risk of your employees or customers being a victim of crime at your establishment, you may not need an armed security guard and would prefer an unarmed but uniformed security guard on the premises. If the risk is elevated, and especially if it is high, an armed guard can help deter criminals or unwanted invaders. Consider, for instance, the recent Charlottesville protests that have put plenty of religious institutions on guard. Quite often, the presence alone of an armed security guard is enough to discourage theft, violence, vandalism, hate acts, or otherwise.
Limit crime on your commercial property >>
Are you located in a high-crime area?
Your location in and around Detroit, Michigan, can be the difference between a constant risk of crime and an isolated incident. Areas heavy with drug activity should consider hiring armed security guards as a wise investment against the desperation that fuels drug-related crimes. Having an unarmed guard on site can be a help, but some criminals have such a need to achieve their goals that even an unarmed guard can be caught in a bad position at the hands of a determined thief.
4 security resolutions to use for your business right now >>

What type of business or activity do you operate?
While it may feel like an armed guard is the best security choice to make everyone on the premises feel safe, the presence of a firearm – even on a trained and experienced security guard – can be alarming more than comforting. When an armed guard is on call, it may feel like danger is inevitable, and that can impact the enjoyment your customers or visitors have at your establishment.
If you operate a residential building or hotel, an armed guard may be just the element to make a person choose your facility over another. That extra level of security helps some people sleep better, and that makes your property a far more enticing option.
Why technology cannot replace Korner Security guards >>
Do you offer high-value items?
From car dealerships to jewelry stores, there are some places of business that just scream for attention from criminals. Quite often, thieves or vandals are determined to get what they want, and they are willing to use aggressive means to achieve their goal, including brandishing a weapon of their own. With armed Korner Security guards in place, criminals can see that there will be more for them to deal with than just a pesky alarm system or security cameras.
The importance of after-hours Korner Security guards >>
How do you want people to perceive your business?
Security is a legitimate and necessary addition to many establishments. For some places, however, the addition of security guards can add a level of gravity. The presence of a guard armed with a gun shows that you make security a priority and that threats will be handled with the seriousness they deserve.
Security strategies for safeguarding residential parking lots >>
Is an armed guard right for your business?
Talk to an expert at Korner Security about your concerns and questions regarding security measures for your establishment. We will help recommend the best solution for your needs so that you and your customers, residents, employees, or otherwise will feel safe and secure under the watch of an armed and highly trained Korner Security guard. Contact Korner Security to determine whether armed security guards are the right choice for your business or residence.