Security Camera Surveillance and Installation
Security Camera Surveillance & Installation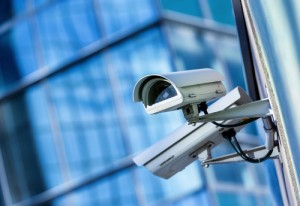 Security Camera Surveillance is critical for businesses. Technology has created great advancements in security systems, but these tools are at their most effective when combined with the talents of carefully trained security professionals. Security guards and electronic cameras work together to provide dual monitoring and surveillance to businesses, apartment buildings, shopping centers, schools, car dealerships, and more. A customized security plan that is operated, observed, implemented, and maintained by security guards ensures that your enterprise is under constant scrutiny and that safety is reinforced.
Technology Needs Human Back-Up
While notices to people on your premises that security systems are in place can be effective, these efforts are not nearly as impactful as a person in uniform, standing guard or actively managing security measures. Computers and cameras are powerful, but people have the advantage of automatically recognizing a threat or problem as soon as they see it. With a twofold security system – a technological element that watches and a human element that interprets – your place of business is safer and more secure.
Customized Security Programs
The installation of security cameras is customized to each business's needs so that specific operational benefits are achieved. For example, if you own and operate a car dealership, having security cameras mounted throughout the premises – even on or inside of show vehicles parked on the lot – is an advantage that aids security professionals in their existing duties.
Monitoring the comings and goings of patrons both day and night, as well as employees, is an essential task of a security guard at a car dealership. After-hours security measures are aided by the security cameras, which can be programmed to trigger alerts and notify security guards if someone is on the premises. Whether genuine shopper or troublemaker is the source of the activity, a security guard can make that determination in person before making any unnecessary moves that could jeopardize the integrity of the dealership.
Creating Your Dual Security Camera Surveillance System
The advantages of having electronic surveillance measures in place are many. The security system can be designed to fulfill a variety of business needs:
View security set-up on both desktop browsers and mobile devices, either on-site or remotely
Retrieve analytics, both historical and real-time, gathered by surveillance devices
View 24/7 ample coverage of both interior and exterior areas
Store and retrieve video evidence to counter any false claims, determine the source of damage, or monitor employee activity
Track customer activity and provide alerts about suspicious activity
Keep in mind that depending on Security camera surveillance  systems alone as a security measure for any enterprise leaves great holes in overall security. In order to fully protect assets, inventory, residents, patrons, or visitors, the attention of security guards is also necessary. Security guards are able to:
Translate electronic data into actionable data and informative reports
Provide interactive monitoring of the premises with the support of video and analytics
Maintain a strong presence as an authority figure on the premises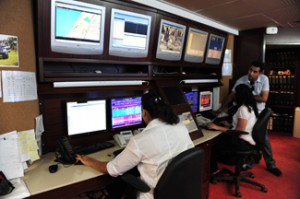 Ultimately, the goal of an electronic surveillance system and a security guard together is intended to discourage any would-be criminals or miscreants from attempting to force entry to or wreak havoc on your property. The existence of a security system alone can be enough to dissuade thieves and troublemakers, but an active and constant security presence is an authoritative show of force.
If you want to make it clear that inappropriate behavior will not be tolerated, make security measures obvious. If you want to leave some security measures unknown to the general public, depend on a security guard to manage the behind-the-scenes information-gathering. Together, security guards and surveillance systems leave no gaps in your professional security system. Discuss your business's security needs today with Korner Security.