Private Investigation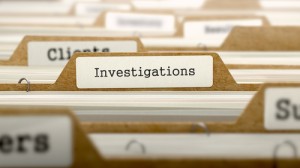 Conducting discovery during your divorce? Seeking to uncover evidence of business fraud? Carrying out background checks on executive job candidates? Desperate for surveillance of a cheating spouse? Whatever information, intelligence, or evidence you are seeking, only the meticulous and thorough skills of a professional private investigator will deliver the goods.
Types of Private Investigation Services
While having a security guard on your premises is crucial to maintaining a safe, ongoing, daily watch, there are various needs that fall under the umbrella of private investigation and require additional professional assistance. Some of the most common skills of a P.I. include:
Deep internet search: It's possible to track down just about any information you want online. And there are certainly a great number of online investigative services that claim to have access to details you would never find on your own. However, private investigation services that operate online only are often unregulated and produce inaccurate results. Their "scoop" is likely to include only superficial information – addresses, phone numbers, etc. – which you could have easily discovered on your own. A professional, licensed private investigator is able to conduct a comprehensive and accurate internet search with deep roots that will provide paper trails, links to other people, connections between people, and so much more.
Forensic expertise: While cop- and law-related television shows have created a pop culture bubble where forensics is believed to only be used at crime scenes, there are plenty of areas of forensics where a private investigator's skills are invaluable. From computer forensics to cell phone forensics, digital evidence forensics to cyber security assessments, forensic investigations can take many forms. In cases of fraud, forensic accounting investigations that involve analyzing bank and financial statements, assets, company due diligence, auditing, and monitoring can be the difference between a business's failure and success. Data recovery, e-discovery, spyware detection and removal – all levels of forensic investigations by experienced private investigators extract telling information and details.
Background checks: Anyone can run a basic background check on someone with the proper signed forms. What a P.I. has access to, however, are far-reaching sources of information. An investigator not only does the research to uncover all details about a person's background, but they have the professional experience to connect the dots between a person and known associates or unsavory situations.
Skills Your Private Investigator Must Have
Anyone can pose as a private investigator, but there are only some investigators who truly fit the mold of an expert and reliable P.I. Security guards are adept at the work they are hired to complete – ongoing monitoring and protection of an outlined area – and you undoubtedly opt for security guards who are experienced in their field to offer you the best possible return on your investment. When you require investigative skills and detailed surveillance in tandem with your regular security measures, only choose a private investigator who is:
Licensed: Your private investigator should be able to produce their license quickly, easily, and without complaint if you request it. While a P.I. may work undercover, their business dealings should always be up-to-date and on the up-and-up. You don't want to work with a P.I. who takes pride in bucking the system. Rather, opt for someone who respects the privilege they have to work as a licensed and respected private investigator.
Experienced: You have the option to choose a private investigator of any experience level. While the less-experienced individuals may be a closer match to your price point, the results you receive from them are likely to be less complete. Just because someone is former military or law enforcement does not automatically qualify them as an expert private investigator. The P.I. you choose for your investigative needs should be well-qualified, especially in the particular search you need done. Choose a P.I. who can back up their experience with case results.
Insured: If you hire a private investigator who is not insured, any liabilities they create or cause during an investigation in your name will fall to you. An accident, injury, damaged property, or falsification of information will be your duty to manage, unless the P.I. is properly insured. Confirmation of insurance coverage should be easily presented by any private investigator upon your request.
Bonded: The qualifications to be a private investigator are different than experience needed. You would be wise to select a P.I. who is bonded, meaning they have purchased a detective agency bond, an insurance policy of sorts that protects clients in case of fraudulent or illegal activity by the detective or agency. Being bonded should be a default qualification of every P.I. Do not be deceived by this classification – all licensed P.I.'s typically must be bonded to open a practice.
Transparent: You want a private investigator who is adept at stealthy undercover information-seeking. You also want a P.I. who is completely transparent with you as the client, providing any details you request and conducting business dealings appropriately. Be sure you are offered a contract with your P.I. before any work begins. This document clarifies what work you expect to be done, and what work your investigator has agreed to complete.
Even if you are not certain a private investigator is the necessary next step to answer the questions or concerns you have, take the time to learn more about the investigative process before you finalize your decision. Outsourcing research, investigations, background checks, surveillance, and more can be a weight off for a business, attorney, or private citizen who is dealing with major headaches. Or you may discover that a 24/7 security guard completes the needs you have at this time. At Korner Security, we contract with the Detroit Metro area's finest and most experienced private investigation team to provide you with the kind of security, safety, and information you need.