Uniformed Security Guards
Uniformed Security Guards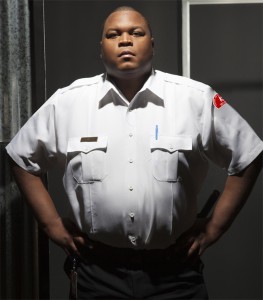 As the saying goes, "Dress for the job you want to have." Well, in some situations, the job comes with a dress code, particularly if you are a uniformed security guard. Having a uniformed security guards on-site at your establishment, office, apartment building, or venue delivers a message to all visitors, guests, residents, and employees. And that message is simply: "We are keeping this place safe for you." To potential threats, the message conveyed by a uniformed guard on-site is somewhat different. That sentiment is closer to: "Don't mess with me or this property."
Of course, there are also security guards who have a different type of uniform. Instead of being an obvious source of security for a certain space or certain people, an undercover guard wears a tactical uniform in order to blend in with the environment. Sometimes, security guards shouldn't be conspicuous. A guard that has the versatility to be uniformed and very present, or wear plain clothes and be subtle is a valuable guard indeed.
Benefits of Having Uniformed Security Guards on Site
There are many perks to having a uniformed security guard on site at your establishment:
Crime deterrent: The mere presence of a recognizable and uniformed security guard is a major deterrent to criminal behavior and inappropriate activity. Knowing that they are being watched, could be watched, or might get caught in the act by a person in uniform is often enough to stop someone from doing what they shouldn't.
Emergency help: The uniform makes security guards easily recognizable. Anyone on the premises who needs to report suspicious activity or needs help knows exactly who they can turn to first. Security guards are also trained to act first and fast in an emergency while police, paramedics, or other emergency personnel are on the way.
Comfort: Employees, customers, or residents of a building armed with a uniformed security guard can function better and breathe easier when they know that they are in a secure place. Uniformed security guards, while intimidating – which is a good thing – are also a calming presence to those who respect and are thankful for their protection.
Real-time surveillance: You can have surveillance cameras on-site, and that may be enough to ward some would-be criminals away, but these are cameras that are typically only accessed after a crime has been committed. Having a uniformed security guard on-site who is monitoring activity throughout the premises and immediately acting upon anything untoward is the difference between a criminal getting away with their crime and deterring the crime completely. Even rounds on foot or by vehicle are more imposing and preventative than security cameras alone.
Where Uniformed Security Guards Work
As a career, uniformed security guards is a growing profession that is in high demand in Michigan. Terrorism, shootings, domestic threats, and foreign threats can occur without warning. A uniformed security guard is the first point of contact in a desperate situation, prepared to deploy all resources possible in an emergency.
Uniformed security guards often work at places such as:
Contact Korner Security to Hire Uniformed Security Guards
Uniformed security guards create calm and comfort for the occupants of a building or place of business. They create peace of mind that the premises are well looked-after during normal business hours and after-hours. There is constant surveillance, observation, and attention to detail with a uniformed security guard who is on duty 24 hours a day, seven days a week. Discuss your uniformed security guard needs in Detroit with Korner Security.