10 Reasons Your Building Needs a Concierge Security Guard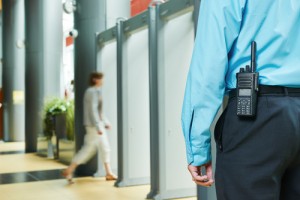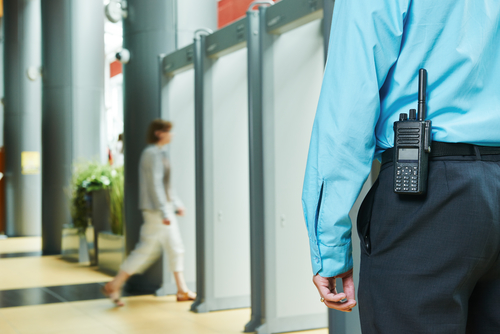 Whether you are the owner and operator of an office building, apartment building, or mixed-use facility, concierge security guards are a must to ensure the safety of all building occupants at all times. A concierge security guard – also known as a front desk security guard – is a blanket term that applies to a professional who monitors the comings and goings of a building's occupants and guests, as well as activities taking place on the premises.
4 areas of weakness within car dealership security >>
Benefits of a Front Desk Security Guard
Concierge security officers are expected to provide both security as well as hospitality services. These professionals should be able to easily and comfortably communicate with any and all guests, convey important information about the rules governing the facility when needed, and consistently maintain safety and order.
From dorms to sports facilities, parking garages to medical complexes, government buildings to gated communities, a concierge security guard is typically stationed at all entry points in order to vet any individuals attempting to gain access to the building. Their duties are detailed and wide-ranging, but ultimately all of the tasks assigned to a concierge security guard are carried out with your peace and safety in mind.
Here are just 10 reasons your building needs a concierge security guard:
To greet visitors, check them in properly, and help direct them to their desired destination.
To enforce access control and manage disgruntled guests who learn they are not permitted on the premises.
To confirm that only authorized personnel enter the building.
To provide constant surveillance of assigned areas, from hallways to entrances and exits, rooftops to basements, garages to elevators.
To protect the property from any threats of violence, theft, accidents, or otherwise.
To compile incident reports and accident reports in the aftermath of any safety hazards or suspicious activity.
To check bags and packages, as needed, before permitting entry.
To respond to calls for assistance from residents within the building or as directed by the facility manager.
To monitor operational procedures and ensure that all building occupants abide by the facility rules.
To handle all manner of threats or suspicious activity that may arise regarding the facility or its occupants, which may include contacting law enforcement.
Every building project needs construction site security guards >>
Customize Your Concierge Security Guard Service
Front desk security guards can hold their post in a variety of ways, depending on the wishes and needs of the building owner and operator. Uniformed security guards send one type of message – whether they are in shirt and tie, or whether they are in a uniform that resembles law enforcement attire – while armed security guards certainly send another. Remember that concierge security guards are your visitors' first impression of your facility. The attire, appearance, and behavior of your security guards are of the utmost importance.
No matter the size or nature of your business and building use, a front desk security guard offers notice to would-be thieves, vandals, and criminals that trouble will not be tolerated. Contact Korner Security to discuss your security needs.