7 Reasons to Love Your Korner Security Guard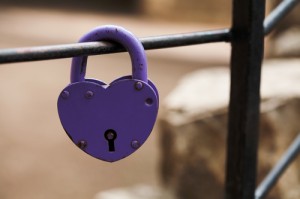 It doesn't need to be February 14 for you to properly appreciate the services your security team provides for your business. Whether on the clock all day every day or not, security guards serve an incredibly important purpose in the safe and continuous functioning of a business or facility. Here are just seven reasons for you to love your Korner Security guard.
1. Security guards keep you safe.
Whether you have chosen security guard services for your car dealership, apartment building, retail center, or other place of business, the goal is to have professionals on staff who will safeguard the premises. You want all visitors and residents to feel safe where they work, play, or live. The presence of a 24/7 uniformed security guard staff makes that feeling possible. And in today's fractured society, safety is more important than ever.
2. Security guards are detail-oriented.
Security guards may be quiet most of the time, and sometimes even motionless. This static nature is part of the job. Security guards are attuned to the details, whether it's noting the types of vehicles moving in and out of a construction site or keeping watch on visitors who are out of the ordinary while they serve as a front desk security guard. They're looking for anything unusual. They're listening for unexpected sounds. They are carefully monitoring screens or dutifully making rounds of an area. A security guard's job is in the minutiae, because that is where threats to your property or business can more easily make their mistakes.
Why people should take security guards seriously >>
3. Security guards are perceptive.
While security guards are prepared to conduct their duties as instructed, you also want to work with a security professional who can read between the lines. A security guard has the training and background to earmark potential menaces. A security guard is adept at identifying the "tells" of potential criminals. They are perceptive about the motivations of one person or another.
4. Security guards are confident.
When is the last time you saw a squeamish security guard? Security guards know the difference between right and wrong, and they know when someone is doing something they shouldn't be doing on the premises. Criminals, however, may not be so savvy. Security guards are successful at crime deterrence because they exude confidence and have knowledge and superior surveillance tools at their fingertips. Being an armed guard certainly doesn't hurt either.
4 security resolutions to use for your business right now >>
5. Security guards are patient.
Tolerance and patience are two incredibly necessary traits of a security guard. Security is a position that can be fraught with danger or incredibly calm from day to day. A security guard is prepared to deal with the unexpected, and comfortable managing the expected. Whether they have to keep their composure in times of stress, demonstrate self-control when the pressure is on, or remain attentive when the clock is ticking by, security guards must be dependable, flexible, and patient every moment of their shift.
6. Security guards are personable.
You may not believe that a security guard needs to have good people skills, but being able to relate to others is an important characteristic for a guard to have. While your security guard may not be cracking jokes with every visitor, they are trained in conflict resolution and prepared to deal with different temperaments and personalities to thwart threats, diffuse a touchy encounter, or assess the potential danger of a situation.
4 areas of weakness within car dealership security >>
7. Security guards are available for any type of professional or personal need.
You cannot be too careful in our modern world. If you feel that your personal estate, place of business, or even school is in any type of danger, having a security guard on staff 24 hours a day will create incredible peace of mind.
If you are ready to safeguard your place of business or otherwise, contact Korner Security to discuss your security needs.
Tags: armed security guard, concierge security guard, front desk security guard, Korner Security, uniformed security guard