Why You Need Security Guards for Blackout Wednesday and Black Friday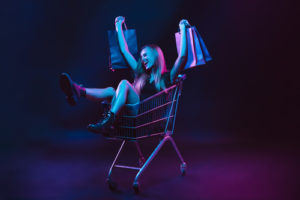 It's odd how this festive and thankful time of year is marked by two consumer holidays known as Blackout Wednesday and Black Friday. They're very different occasions, but both call for extra safeguards in the form of security guards depending on the kind of business you operate.
Hire Security Guards for Blackout Wednesday
If you own and operate a bar, club, or similar establishment, the Wednesday before Thanksgiving is probably one of your busiest days of the year. It's colloquially known as Drinksgiving or Black Wednesday, names earned because this is the night when college students come home and get together with the friends they haven't seen for months – and drink a lot. This is when families arrive from out of town and go out to celebrate their togetherness – and drink a lot. This is the night adults let loose because they don't have to work the next day – and drink a lot.
Unfortunately, Blackout Wednesday refers to binge drinking more than anything else. It's not just one casual drink and a nice dinner out among kindred souls. It's drinking to excess, simply because you can. Because so many people are not doing this drinking in the safety of their own home, bars and clubs see the worst of it. And are aware of all the awful side effects because of it.
When you have a security guard on duty for this notable night, their role is critical.
They prevent extremely drunk people from walking out the door and getting behind the wheel.
They call intoxicated patrons a ride.
Security guards ward off trouble between patrons who are too intoxicated to know when to stop, whether inside the bar or outside in the parking lot.
The simple presence of an armed and uniformed guard is often enough to encourage people to behave better than perhaps they originally intended.
The Importance of Extra Security on Black Friday Weekend
On the other side of Thanksgiving is Black Friday weekend. This kind of consumption has nothing to do with drinking and everything to do with buying. People who participate in this annual tradition are prepared to do whatever it takes to get the deals they want on merchandise. The resulting chaos can be dangerous and sometimes even deadly. People get crushed, hit, and far worse.
Security guards at their posts are a must-have for this Friday, Saturday, and Sunday of the holiday shopping season.
Guards maintain order in the lines outside of stores.
They make sure the store isn't beyond capacity.
They enforce crowd control.
They prevent thefts.
They keep the peace among patrons who are fighting for their spot in line or over a particular item.
They enforce social distancing and mask wearing as needed.
They prevent problems from occurring in parking lots.
Simply enough, security guards help stop trouble before it starts, when every consumer in sight has only their shopping list in mind and nothing else.
It's not too late to get extra coverage for your establishment this Black Wednesday or Black Friday. Contact Korner Security to hire security guards to keep your place and patrons safe.