Security Guard Resolutions for Your Business in 2020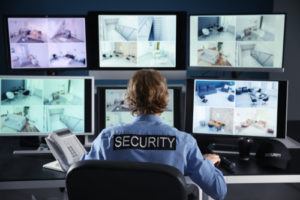 Even if you have the most robust security system set up for your business, store, home, office, or otherwise, there are always safety and security resolutions that can make things better. Improve your security guard services in 2020 for a happier, safer environment for your visitors, guests, employees, and more.
Make a Calendar and Follow It
Whether you run a retail operation, small business, major car dealership, or apartment building, you keep a calendar of notable dates and events. Maybe you're not open on these special days, maybe you're open longer because of them, maybe you have skeletal staff on major dates. Whatever the occasion, be it Super Bowl Sunday or Valentine's Day, Fourth of July or Thanksgiving, being aware of certain holidays and occasions allows you to plan out your security needs accordingly.
Patrol parking areas – If you run an operation day and night, keeping watch on parking areas helps manage crowds, direct overflow elsewhere, and protect problems from occurring. Parking lots are no strangers to crashes, fights, assaults, thefts, and other untoward behavior. Security guards who monitor parking lot arrivals and departures are half the battle, and they keep watch on what's happening on site before it goes too far.
Safeguard entrances and exits – It is always a good idea to keep a close eye on who is coming and going from your business. Some of the first things thieves check are, simply enough, doors and windows. Left unlocked and unwatched, these are the easiest ways in when they should be the simplest spots to safeguard. Adding an armed security guard or uniformed guard is a major deterrent in this common-sense security adjustment.
Manage crowd control – Sometimes foot traffic increases, whether at the front doors of a major retail spot or the front desk of a large apartment building. When people are coming and going at a higher rate than usual, and potentially at a different level of excitement or motivation, security guards keep crowd control in check.
Combine Human and Video Security
Security camera surveillance is a must for any modern business. You simply need to track all manner of entrances, exits, comings, and goings – video backup is critical evidence should anything untoward occur. Surveillance equipment and efforts, though, are far more effective when combined with live security guards.
Humans might benefit from the help of technology, but technology needs human back-up for the times when it might fail or not be quite thorough enough. There is no substitute for the eyes and ears of a live security guard patrolling the premises. A video system cannot stop an altercation or check out a suspicious noise or movement in real time.
A twofold security system of video and human security guards is the biggest safeguard for people, premises, and products.
Discuss your unique security challenges and changes with Korner Security. Develop a customized plan that will suit your security goals for 2020 and beyond. Become the place that is known for constant, unparalleled safety and security in a fluctuating modern world. Contact Korner Security to learn more.