School Security Guards: Trust Your School Safety to Korner Security Guards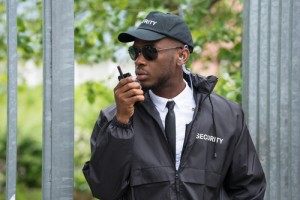 There is one thing on the mind of every parent with a school-aged child: safety. Will their child's school be the next target of gun violence? Does the school have a focused, brave security detail on site that will immediately act against threats of domestic terrorism? Every school needs an extra level of security in this precarious culture, and Korner Security can provide trustworthy, experienced school security guards.
Hire Korner Security Guards for Your School Safety
Far too many families and communities have been shattered by gun violence at schools. While the powers-that-be take their time making decisions, school districts can be proactive about their own safety and security right now.
Hiring Korner Security guards to be on-site at your school 24 hours a day, inside and outside of the buildings, ensures that you are doing your very best to protect the lives of your students, teachers, and staff.
Whether preschool, daycare, elementary school, high school, university, or independent educational facility, every educational institution is responsible for the lives that come in and out of their doors every day. Safety drills are necessary, but also essential are level-headed minds that are prepared to act quickly and bravely in the face of threats.
Station Korner Security Guards Throughout Your Campus
No matter how small or large your Detroit area school, the presence of security guards can help every person within that institution feel safer and protected. Even one Korner Security guard can help discourage trouble from occurring, while multiple guards have an even bigger impact and send a bigger message.
Some of the most important areas at schools to have guarded with a constant presence, whether security guards conduct vehicular or foot patrols or both, include:
Parking lots.
Building entrances and exits.
School grounds and perimeter.
Common areas.
Hallways.
Help your students feel safe. They are worried too. Security guards can:
Vet all school visitors so only authorized individuals and personnel have access.
Ensure all guests follow proper visitor protocol.
Monitor student arrival and dismissal.
Search lockers.
Immediately address or report suspicious activity.
Identify potential threats.
Be present at special events and after-school activities.
Why You Need Experienced School Security Guards
Having a person in uniform present on your school campus helps create a feeling of safety among students rather than a feeling of fear. Schools need security. Students need reassurance. Security guards maintain professionalism and stoicism, but they can also befriend the people they protect, further helping the occupants of the school to feel more secure.
You can work with security guards to enhance your school's comprehensive security plan. Use security guards in conjunction with electronic surveillance systems, which they will monitor. Invite your security team to deliver safety education to your school.
Trust experienced Korner Security guards to keep your school safe. We know you are worried about your students, teachers, yourself in our volatile society. Contact Korner Security to begin developing the team of armed guards and uniformed guards who will maintain safety and security on your school premises in the Detroit area.