Halloween Safety Tips from Experienced Security Guards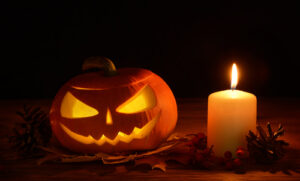 Halloween is meant to be spooky and creepy, but this holiday can be truly dangerous to your business without the proper security measures in place. When you follow Halloween safety tips from experienced security guards, you can stay safe and protect the people, places, and things that are important to you.
Hire Temporary Security Guards
You may not feel like your business needs a security guard around the clock, and that's okay. Sometimes, though, certain days of the year call for professional reinforcement, like October 31. Temporary security guards deliver short-term security no matter the size of your business, providing peace of mind and sending a message to thieves and vandals that nothing will happen on their watch. Guards are trained to identify suspicious behavior and give you the confidence to leave your business in good hands during or after business hours.
Decorate Carefully
It's easy to get carried away by Halloween decorations. In an office setting especially, it's fun to boost morale by putting out lit jack-o'-lanterns or candles that set an ambiance. These seemingly innocuous bits of holiday fun can also be serious safety hazards. Avoid lighting candles or leaving any open flames abandoned, especially if they're near flammable materials. Watch out for tripping hazards, particularly in darkened areas.
Avoid Temptations
Do you have a tempting window display in a strip mall out for all to see on Halloween? That's an automatic target on your business. Even if you don't believe Halloween crime will be a problem, holiday mischief is everywhere no matter where you do business. Showing off valuable or coveted merchandise is an invitation to teens who dare to cause trouble by taking or destroying merchandise.
Use Smart Lighting
Criminals avoid the light, and on Halloween there is little of it. The night is dark and ambiance is the thing. It's in your best interest to keep perimeter walls lit so you don't give thieves any cover, and to avoid any unnecessary falls or injuries. Motion sensor floodlights are just as effective as constant lights and help deter any unwanted visitors to the property.
Use Security Camera Surveillance
There is no substitute for live security guards, but it helps to have security camera surveillance at your disposal in conjunction with the presence of a guard. An active, constant security guard presence is a major deterrent to would-be troublemakers on Halloween or any night of the year because, remember, technology needs human back-up. A camera and computer can see, but they can't act like a security guard.
Get Halloween Security Help from Korner Security
There's still time to put together a Halloween safety plan with the highly trained security guards at Korner Security. Get the holiday security you need or expand your existing coverage to keep visitors, customers, employees, and yourself safe. Contact us today.