Do You Need a Korner Security Guard for Your Home?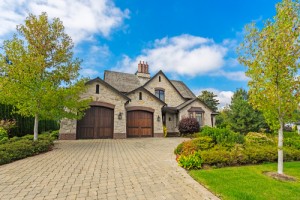 Security guards work in stores, clubs, offices, and apartment buildings. They patrol car dealerships and construction sites and schools. What about security guards at private homes? Does the hiring of a Korner Security guard seem like a luxury rather than a necessity? It depends on where you live, who you are, and what you want to protect.
Reasons to Hire a Security Guard for Your Home
Security guards are intended to be a deterrent and, for many homeowners, a guard is worth the investment. Here are just some of the reasons private homeowners hire security guards:
You have an estate. If your home stretches over acres, you can't monitor what's happening at every entrance and exit all on your own. A sophisticated security system will do its work, but it's a smart choice to have live guards patrolling your property to keep you home, belongings, and family safe. A guard stationed at your front gates – if you have them – lets visitors know they're being seen.
You have an expensive collection. Do you have garages full of classic cars or luxury vehicles? Do you have a pricey fine art collection? You need to keep your investments secure and safe. A security guard monitors your property like they would any car dealership or museum and deters any unwanted visitor that your assets may attract.
You have multiple outbuildings. Whether you run a farm, a treatment facility, an auto body shop, or otherwise, if you have multiple outbuildings that require their own lock and key or that aren't used regularly, the presence of a security guard deters would-be thieves, vandals, and trespassers who may be aware that every inch of your property is not always in use.
You've had a death in the family. Hiring short-term security guards is common. If you have lost a loved one and a death notice has alerted the community of the times when you will obviously be away from your home, keeping a guard on site will keep your place protected. It is also worthwhile to have the deceased person's home guarded until you can deal with their effects.
A trespasser can monitor your home and see that the lights come on every night at 5pm or at dusk. They recognize when your home is lit up with activity inside or when your home is lit up but sitting suspiciously silent. Security guards are unpredictable for would-be thieves or troublemakers, and that's a major benefit for you and your home and properly.
Security guards can alter their routines and routes, making it far more difficult for any burglar to predict their location. The appearance of uniformed and armed security guards is a significant deterrent in visual nature alone.
Discuss the Benefits of Hiring Korner Security Guards for Your Estate
Relying on a security guard at your home gives you peace of mind. Security guards work according to your set needs and goals but they also look for gaps in your security and identify what measures are necessary to keep your property even safer.
Are you ready to discuss hiring Korner Security guards for your home and property? Contact us to schedule your consultation.