Closed for the Holidays? Hire Security Guards to Protect Your Business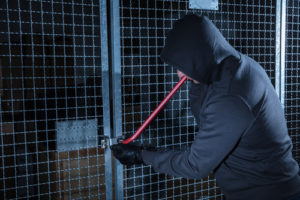 Clever thieves think long and hard about the best times to target a business. When there is a holiday like Christmas, when your doors are closed for the entire day and then some, it's like a giant invitation to come on in and do some stealing. That won't happen if you have Korner Security guards on the premises.
Dangers of Days Off for Businesses
Businesses advertise that they will be closed on Christmas Eve or Christmas Day so their employees can spend the holiday with their families. This dedication to employee care is wonderful and speaks well for your enterprise. However, this broad announcement of your absence from your business premises is a grand opportunity for criminals to step on in and get their own kind of Christmas haul from your inventory while you're away.
Certainly, you'll have your security camera surveillance systems in working order. But is that enough? Thieves are certain they can outsmart or bypass nearly any digital deterrence. Uniformed security guards are another factor entirely – and one that is far more daunting.
Businesses That Need Security Guards the Most Over the Holidays
There are some types of businesses that are far more likely to be targeted over the holidays when their doors are closed. These include:
Car dealerships: You simply can't close the door on a car dealership, even when you're closed during the holidays. In fact, this is a busy time of year when people on vacation and break want to go check out car lots and consider their next ride for the new year. Merchandise on the lot is at risk, as well as everything in the offices and garage. Get a security guard on site around the clock to monitor video surveillance and do on-foot patrols, discourage would-be troublemakers, and protect your inventory.
Offices: No one there to run the ship, man the front desk, or keep an eye on proprietary information. Christmastime is a great opportunity for unsavory folks to enter a business, hack computers, steal financials and operating information, and walk away with equipment as well as details about the company, customers, clientele, and employees. Hire a security guard to be at your front desk, even if nothing is going on in the back office or upstairs.
Strip malls: Some stores may be closed. Some stores may be open. You're at a risk either way during holiday time when you're part of a strip mall. A nearly empty or abandoned-looking parking lot is an invitation to come on in and see what's available while all the businesses are away for the day. Put a security guard on the premises to monitor the parking lot, the entire strip mall, or at the very least your sole enterprise.
Protect Your Business This Holiday Season
If you don't have security guards on staff around the clock, you're taking a risk for your business. Don't put your livelihood in jeopardy over the holidays by hoping you'll escape a thief's interest.
Keep your business, products, personal information, and operating methods safe on Christmas and beyond. Contact Korner Security to discuss a customized plan for your own personal security guards.