5 Reasons to Hire a Korner Security Guard in January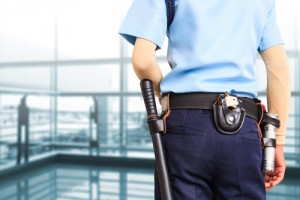 Any time of year is the right time to create a more robust security plan for your company, retail setting, or building. Improving safety measures for employees, residents, or customers at the start of the new year sets the tone for what people can expect from you in the months to come. Security measures are more important than ever in today's cultural climate – perhaps you have even been a victim of unfortunate happenings. Korner Security guards fit into your customized security plan to make others feel safe and confident in their surroundings.
Here are just some of the reasons to make hiring a Korner Security guard in January a priority:
1. Your Parking Lots Are a Problem
Maybe your large parking lots seem like a no man's land to the people who use them. Perhaps you have a parking area where people feel unsafe walking to their cars at night if lighting is not optimal. Or you operate a car dealership and have multiple lots that require constant vigilance. With a security guard in place around the clock and regular patrolling of the lots, you create a more secure environment.
2. You Serve Alcohol
There is a big difference between a security guard and a bouncer. Whether bar, restaurant, or otherwise, if your establishment serves alcohol you've experienced your fair share of problems. Your liability is minimized when you have security on the premises. The simple presence of a uniformed and armed guard acts as a deterrent and, should a situation arise, the guard can put a stop to it before things escalate.
3. You Have a High-Traffic Building
From office buildings to apartment high-rises to dormitories, any building that has high traffic all times of the day and night should be staffed with guards to monitor who's coming and going. Front desk security guards can check people in and out, confirm residents or employees, hold onto IDs until the visit is complete, and give out names tags to visitors. You send a signal that you're enforcing public safety with an active security guard in place, and you make your guarded location less of a target for criminals.
4. You Are Located in a High-Crime Area
Maybe you operate a construction site in a remote location. You may be located in a rough neighborhood. "High-crime" doesn't mean the presence of thieves is excessive, but it does mean your facility has a greater likelihood of being breached based on its location and frequency of use. Places that look abandoned are more likely to be marked by troublemakers, squatters, or otherwise. A security guard keeps the unwanted away.
5. You Have Retail Theft
If it seems like your business is plagued by retail theft, there are two problems – your operating procedures are lacking, and you don't have a security guard on-site to discourage would-be thieves. Not only does a security guard keep an eye on customers, they can watch employees too. Retailers lose millions of dollars annually from theft – adding a security guard is a proactive and smart way to protect your business and bottom line.
Are You Ready to Boost Safety with a Korner Security Guard?
Whether a small or large business, you are not exempt from criminal activity, theft, or other threats. Prevent loss and send a message of safety by having a Korner Security guard on site. Call us today to discuss a customized security plan for your business.