4 Summer Security Tips for Businesses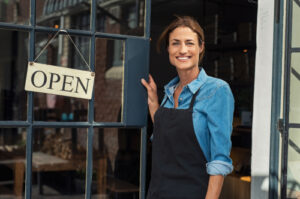 Summer should be a leisurely time but for many businesses this is the busiest time of year, and that's a good thing. Take care of your merchandise, services, employees, and customers by arming your place with specifically trained security guards who know exactly the kind of vigilance you need for total safety.
1. Be Prepared for Special Events
If your shop, store, restaurant, or other enterprise is positioned in a strip mall or area where one or several major summer events occur, you can expect an increase in foot traffic. This is great for the bottom line, but it can be a serious complication when revelers are overexcited, intoxicated, or overheated. Fights break out, crimes occur, damage is done.
You don't want or need any such problems to develop and set you back during such a busy time of year. A security guard watches over who's coming your way and breaks up complications and thwarts crimes before they cause expensive problems.
2. Watch Your Windows and Doors
Even when you have central air, there will be times that you just want a breeze or fresh air coming in your building. This is fine – but all employees should know that there are procedures when it comes to touching any windows or doors. Security breaches often occur because someone innocently left a door or window open and forgot to close it – maybe you weren't a target for intruders before, but you are now.
Having a security guard on the premises ensures that problems like this don't have room to occur as a guard will conduct regular patrols of your square footage – inside and out – and make sure that all doors and windows are closed and danger areas are safeguarded.
3. Be Careful About Social Media and Newsletter Information
If you're closing your doors for a week or a month or even just a day to enjoy some of your own summer, you want to make this information available so customers or clients don't make a trip only to find your doors are shut. Ideally, you can work on information dissemination far in advance of any business breaks, building an email or text list so you can privately message people with changes to your schedule.
If you will be out of town and must advertise it widely, make sure there's a security guard watching over the premises the entire time you're gone to prevent against thefts or other criminal activity.
4. Hire Security Guards to Boost Surveillance
Surveillance systems are great on their own, but they're even better when they're being monitored in real time by trained security guards. If something should happen to your business after hours, the last thing you want is to discover damage or loss when you return and then refer to surveillance tapes for clues. Unseemly activity can't get very far when a security guard is on the premises and stops problems before they begin.
Get Summer Security Guards for Your Business
Security guards can be armed or uniformed or both to suit the vibe of your place of business. Having the physical presence of a guard has an incredible influence on would-be criminals and troublemakers, deterring them from causing problems. It's worth your time and investment to protect your business with security experts from Korner Security. Contact us today to discuss your needs.