4 Benefits of Hiring Korner Security Guards for Your Small Business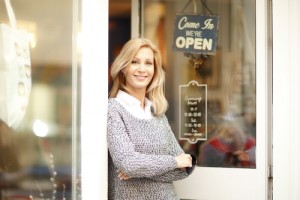 Some small business owners consider a live security presence a more effective crime deterrent than any high-tech security system. Your operation may not be big and mighty, but it can still warrant the presence of an armed and uniformed security guard.
Here are just some of the reasons to hire a Korner Security guard for your small business.
1. Deter Crime at Your Workplace
Security guards, simply enough, protect your office, store, shop, or facility. Their physical presence is enough to discourage anyone interested in attempting a theft, act of vandalism, assault, or other criminal activity.
Perhaps you have a boutique retail shop. There is a parking area, an entrance and an exit, and maybe even high-end merchandise. An extra set of eyes makes employees and customers feel safer whether in the shop or being escorted to their vehicle after dark.
Security guards are trained to detect suspicious activity, whether on the spot or over time. Small businesses often suffer from insider crime, a threat that security guards can discover, watch, and report.
2. Improve Customer Service
Customer service is elevated with a security guard in place. Every security plan should be customized to the specific needs of your small business, whether that includes checking bags at the front door, escorting visitors to their destination, monitoring parking lots, or standing watch over a room with sensitive, proprietary information.
Depending on the nature of your business or its location, some customers may feel apprehensive about visiting your premises. Sure, maybe you should relocate if the territory is that dicey, but if this solution isn't an option, a security guard will put customers and clients at ease.
3. Make Employees Feel Safe
If you occupy a small office space, you may feel like there isn't enough square footage to demand security. But what kind of operation do you run? Is it financial, high-risk, competitive, or attractive to potential thieves? Do you only have one employee working at a time? Having a security guard in place and knowing an environment is safe makes you and your employees feel more secure, which maximizes productivity and performance and minimizes turnover.
4. Stop Crime in Its Tracks
Security cameras are important, but there is no substitute from an armed guard in times of crisis. Any invasion of or imminent threat to your business can be thwarted by the quick action and abilities of an on-site security guard. Guards are trained to take control of a situation, help prevent injuries and damages, prevent suspects from getting away, interview witnesses, inspect areas, and minimize loss prevention.
Make Korner Security Guards Work for Your Needs
If you still can't justify adding a security guard line item to your small business budget, consider sharing a security team with neighboring businesses. You can all share the cost and reap the same benefits of safety and security.
When you are ready to discuss a customized security plan for your small business using Korner Security guards, contact us to schedule your consultation.